Simple Weight Tracker by SuperBug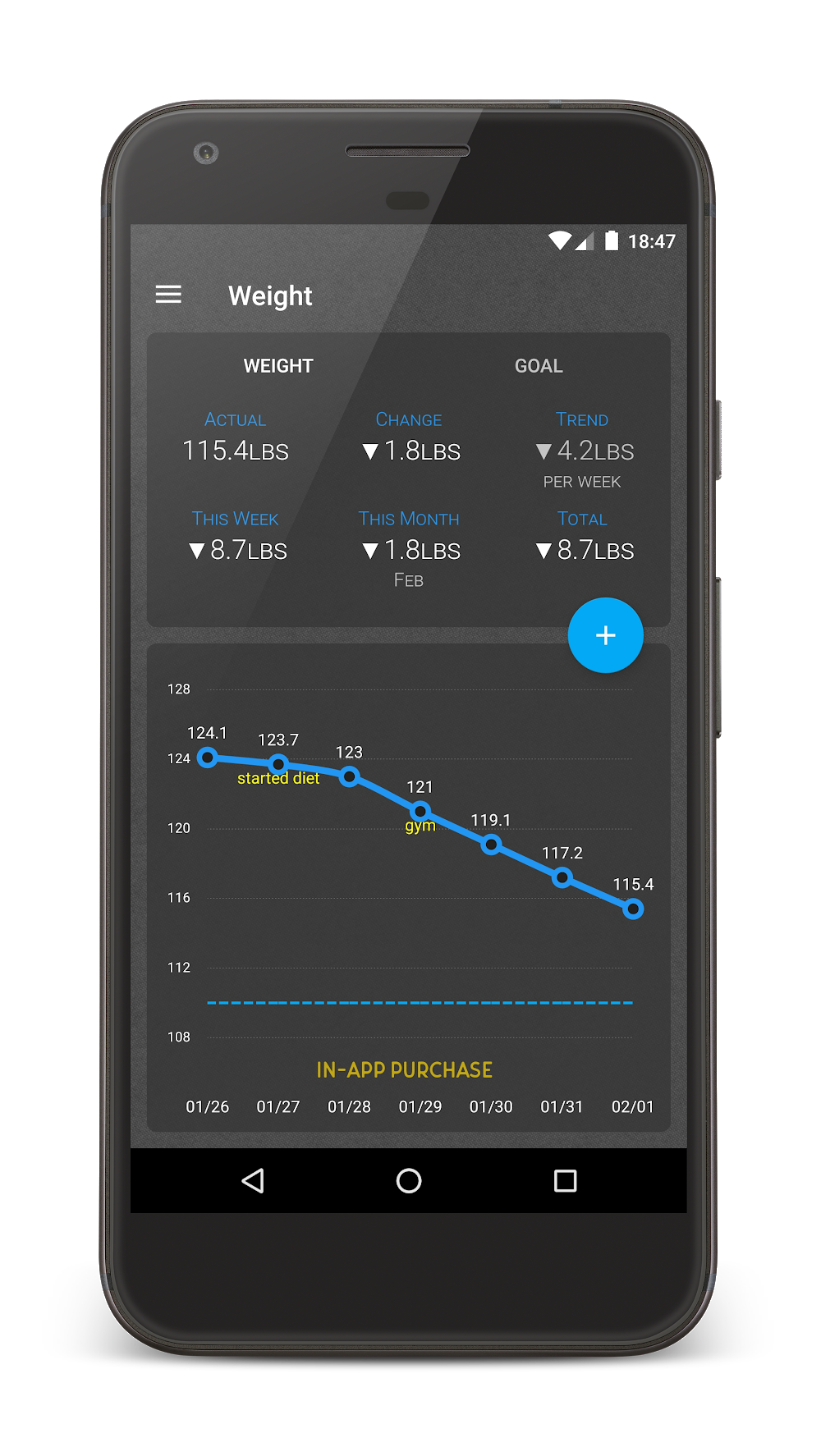 Description
---
• Store your weight records
• Check weight loss progress
• Reminds you to weigh often

Simple Weight Tracker is a body weight watch. It stores data provided from scale to watch and analyze weight loss.
It will help you to track your body weight while on diet plan for weight loss. By tracking changes it is easier to learn how to lose weight fast.
Chart and statistics help to find out what diet works for you, which diet plans or activities match you best.
Test diets like keto (ketogenic), low carb or low calorie diet and check effects for lose fat and belly fat.
Ratings, Downloads & More!
---
Total Ratings : 3664
Current Rating : 4.7
Version : 3.2.3
Maturity : PEGI 3
Category : Health & Fitness
Email : maciej.makasewicz@gmail.com
File Size : 4 M
Number of Downloads : 100,000+